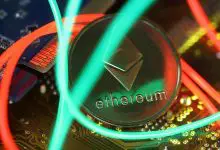 A blockchain is decentralized and intrinsically linked to a rewards mechanism. The idea was to create blocks of information in a transaction cycle and allow third parties like crypto miners to verify any changes to the transaction or the contract process, following which it would offer a reward mechanism.
But with blockchain being led to the speculation behind cryptocurrency, corporates are more than happy to de-link themselves from cryptocurrency, thus defeating the very purpose of a decentralized approach to verifying transactions and enforcing contracts with the utmost transparency. The death knell was sounded by AWS, which is the $28 billion public cloud, giant.
The amazon-managed blockchain is a fully-managed service that makes it easy to create and manage blockchain networks. It is done by using the popular open source frameworks Hyperledger fabric and Ethereum. Talking about the management, AWS said Blockchain makes it possible to build applications where multiple parties can execute transactions, without the need for a trusted or central authority. To create a blockchain network, each network member needs to manually provision hardware, install software, create and manage certificates for access control, and configure networking components.
IBM strikes deals with US credit Union Group
CU ledger has added one more to the list of blockchains it has been experimenting with IBM's Hyperledger Fabric Solution. The consortium will be using IBM's new business model and transform existing business processes into credit unions. It is being said that a new solution will be built for such services as identity authentication, KYC compliance regulations, lending and payments, and more. The tech giant was reported as saying that the first blockchain-based services will be available to CULedger members later in 2019.
The consortium, however, promised that it would continue to maintain the relationships between previously announced partners R3, Hedera and Evernym. Speaking to the media, Julie Esser, CULedger's chief experience officer told CoinDesk, "The use of a specific blockchain platform will be dependent on each particular application or use case that is being developed. Our partners, such as IBM, Evernym, and Sovrin, each play a role within our overall strategy and solutions."
She is further reported to have said, "CULedger is building a network of networks that will facilitate the peer-to-peer exchange of anything digital. As we continue to develop our solutions, there will be applications better suited for different networks, and CULedger will enable those networks to interact with each other."
In the past, the consortium announced that it was going to use Hedera's Hashgraph ledger technology to build a public system for cross-border payments. In December, it also announced that it was joining R3's global network of companies building on the open-source Corda platform.