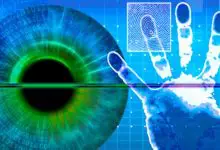 As per the announcement made by Alhamrani Universal (AU), the largest ATM provider in Saudi Arabia, the company would collaborate with ShoCard, the blockchain-based identity authentication platform, to form a biometric ATM prototype that would allow users in their respective area to utilize their blockchain-based App and faces rather than depending on the PIN (personal identification numbers) to withdraw money from ATM machine.
ShoCard was founded in February 2015 by Armin Ebrahimi. They operate their operations as per the requirements of consumers and businesses with respect to security, privacy, and protection from fraud. ShoCard's IM platform is a complete solution that provides information about real government identifications such as driver license, passport, etc. and also includes a detailed system that is not just restricted to only certified users and KYC.
The ShoCard powered ATM would deploy a five-factor authentication and the same would be able to communicate across banks and would authenticate a user's identity by utilizing the blockchain and without getting into the bank's database. However, the prototype is going through a series of tests and is still in the development phase and would be live very soon.
Founder and CEO of ShoCard, Armin Ebrahimi, stated that "The ShoCard solution will solve the issue of card fraud at ATMs that continues to plague banks and consumers. It fits nicely into existing ATM technology, which usually already has a camera installed, and makes the customer experience as seamless as possible. At the same time, it utilizes blockchain technology to protect individuals' identity while confirming the information that banks need to verify that a withdrawal is legitimate."
The ShoCard solution provides an answer to the issues being raised with respect to the security of a user and his funds by providing biometrics along with a five-factor authentication process including ShoCard ID, a QR Code, timestamps, session IDs and various certifications methods through which the user's identity would be verified. Once the bank starts using the process of biometric technology for authentication and verification of users across ATMs, all AU's ATMs would be able to authenticate the identity of all the customers irrespective of the banking partner to which they belong to. This would be possible due to the combination of blockchain and biometrics together.
Mr. Tariq Abdat, CEO of Alhamrani Universal stated that "We're delighted to be working with ShoCard to develop a blockchain-based biometric ATM that will play a major role in helping to reduce fraud for consumers. Digital transformation is a key pillar of Saudi Arabia's Vision 2030 and collaborating with trusted technology partners such as ShoCard allows us to offer solutions that meet ever-growing demands for innovations."
ShoCard would deploy the process of blockchain technology to recognize and authenticate users across different banks, hardware or online services. Such a process enables the users and enterprises to create their identities with each other through a secure and verified platform thereby allowing each transaction to be processed in a more faster way along with reliability.
Further, ShoCard is also working with the topmost international banks and other financial institutions to develop a blockchain-based financial ID by using the ShoCard Identity Management (IM) Platform with primary concentration on user confidentiality and security of user data.