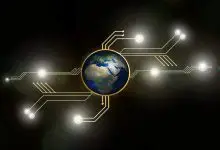 Amun ETP will trade under the name Hodl, which is a tribute to the "favourite" word adopted by investor's cryptocurrency. Hodl, for many the only investment strategy because of the wild volatility of the cryptocurrency market.
The ETF has lower management costs compared to traditional investment funds. This is due to the fact that ETFs are passive management funds, which means that they do not try to beat the index, they just follow it faithfully. Low costs mean that ETFs can be used by the vast majority of investors.
Switzerland launches a fully legal and regulated cryptocurrency exchange. SIX, the owner of the Swiss Stock Exchange, announced the plans to create a cryptocurrency exchange, which will be fully legal and regulated by the Swiss Central Bank and the Swiss financial market regulator FINMA. SDX will enable banks, investors and entrepreneurs to secure and regulated cryptocurrencies at the highest level – something that these groups may have been missing and dissuade from investing in cryptocurrencies.
The world's first cryptographic trading product (ETP) will start trading next week on the SIX Swiss Exchange, which is the fourth largest exchange in Europe, with a market capitalization of $ 1.6 billion.
Amun ETP will grant institutional investors who are restricted to invest only in securities or who do not wish to establish custody of the exposure of digital assets to cryptocurrencies. It will also provide access to retail investors who currently do not have access to cryptographic exchanges due to local regulatory impediments.
An ETP is a general term to which the ETF belongs, which is a specific product type within this broader range. Importantly, ETP is an index fund with full coverage in reflected assets. This means that after investors purchase ETP shares, market makers will be required to purchase cryptocurrencies in the configuration reflecting the value of the invested capital and placing them in the depository. As a result, investors will be able to start exposure to cryptocurrencies via a financial instrument offered on a regulated market, such as the Swiss stock exchange, without incurring any deposit risk.