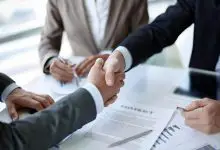 As per the latest report, SEAT, automobile manufacturer situated in Spanish, has joined the Alastria association to work on the development of Blockchain based products.
SEAT was founded in 1950 and is currently the largest car manufacturer in Spain. It is also the first non-German wholly owned subsidiary of the Volkswagen Group. Its headquarters is in Madrid. In 2017, the company reached a turnover of 9.552 billion euro ($10.878 billion) with a growth of 11.1 percent on a year-on-year basis. Later in 2018, the company touched its all-time high sales volume by selling 517,600 vehicles with a growth of 10.5 percent when compared to 2017. SEAT also is the only large Spanish car manufacturer which has the capacity and resources to manufacture its in-house cars
Alastria is a consortium which includes multi-sectorial members such as banks BBVA and Banco Santander, telecommunications provider Telefónica, energy firm Repsol and professional services company Accenture, among others. It is an association supported by a national network of more than 70 companies and organizations. The association's primary goal is the formation of a semi-public blockchain infrastructure to promote the progression and expansion of blockchain technology which supports services within the Spanish Legal scope.
As part of such association, SEAT is planning to verify the advantages of blockchain in the finance sector along with improving and enhancing the current processes and also simplifying the supply chain management.
The company in a statement said "The aim of SEAT's move to join the Alastria network is to enable several company divisions to have a first contact with blockchain technology and learn about the possible benefits that this knowledge can bring to different areas. More specifically, production will be the first department to reinforce the development of this technology, with the main goal of studying the potential advances of Industry 4.0. Another area where SEAT wants to put blockchain solutions to work is finance, beginning with testing new initiatives to improve standard procedures."
SEAT president, Luca de Meo, stated "We are the first carmaker to join this ecosystem which comprises the country's major companies. We are convinced of the importance that blockchain technology will have in the future, and for this reason, we want to be involved from the outset."
Apparently, SEAT and Telefónica have already started their operations with respect to the proof-of-concept of a blockchain product that will monitor the parts of the vehicle throughout the supply chain of SEAT's factory which is located in Martorell, Spain.