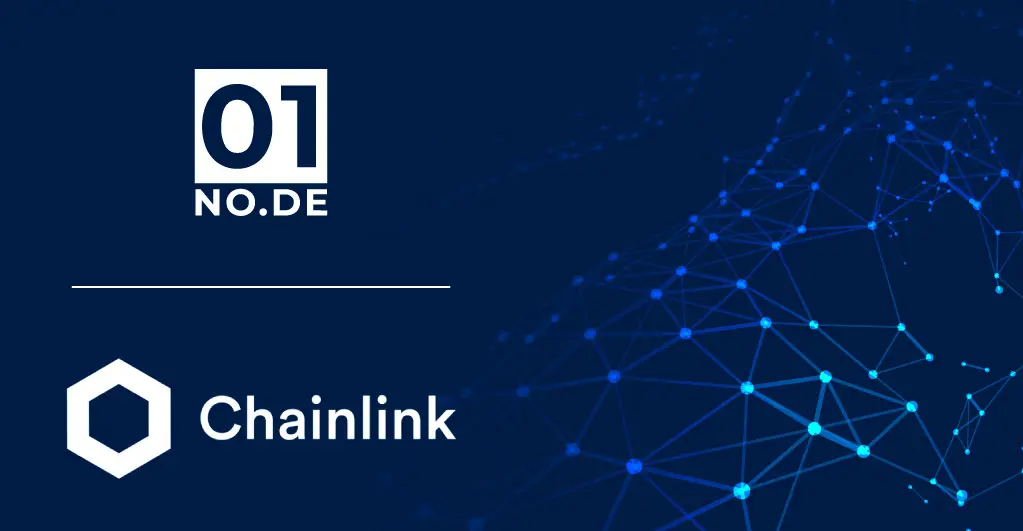 The Chainlink team aims at providing a robust infrastructure for various blockchain applications by enabling them to handle off-chain data via decentralized oracle solutions. In its endeavor to provide off-chain data into a blockchain network reliably, it has partnered with 01 nodes that will be joining the Chainlink ecosystem as a node operator.
Off-chain connections are also needed by smart contracts, which a blockchain application alone cannot verify, especially when the real-world data resides outside the native blockchain network. Chainlink is an open source blockchain network that aims to run decentralized oracle networks that enable smart contracts to reliably access data inputs and outputs.
It provides oracle solutions to leading DeFi applications like Kyber Network, Synthetix, and Aave, among others, and numerous blockchain networks like Ethereum, Tezos, and Polkadot. Large enterprises like Google, SWIFT, and Oracle also benefit from the oracle solutions provided by Chainlink.
To make the off-chain connection more secure, there has to be a way in which external data can be fed securely into a blockchain network. Chainlink integrates these off-chain data through node operators that help in streaming a wide array of data from external sources into the blockchain network; 01 node will serve as such a node operator that will feed external data securely into a blockchain network.
Accordingly, the Chainlink node has been launched in its mainnet to cater to the data needs of an emerging smart contract ecosystem. Blockchain application can fully realize their potential only when they can be connected to the "real" world. For that, off-chain data needs to be successfully integrated into the blockchain ecosystem via the oracles.
Oracles help smart contracts retrieve data that resides outside the native network of blockchain; this is exactly Chainlink has been trying to do through its robust decentralized oracle solutions. For this, it is now relying on node operators.
The 01 node has the required expertise to serve as a secure and reliable node operator on the Chainlink network. At present, the Chainlink team vets the node operators to see whether they can maintain Sybil resistance in the early stage of data feeding procedures; 01 node operator showed its effectiveness at every step. Therefore, its potential can never be questioned.
It will help to create a decentralized network that aims at providing the most reliable data that the various blockchain applications can consume. Before involving in the blockchain ecosystem, 01 node served as IT security professionals for over 10 years. 
01 node provides high-quality staking and validation services to various blockchain networks and joining the Chainlink ecosystem will add to its credentials. Before Chainlink, 01 node has worked with various PoS networks like Cosmos, Terra, Iris, IOV, and Kava, to name a few. It has a record of securing around $5 million in assets staked by users.