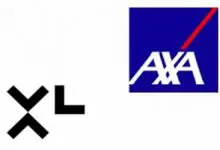 According to a press release issued by AXA XL, the insurance technology startup, Assurely has merged with the insurance giant AXA XL to come up with a new insurance product covering equity crowdfunding and Security Token Offerings (STOs).
Assurely founded by David Carpentier and Ty Sagalow is an InsurTech company. AXA XL is a component of AXA, CrowdProtector. They have together come out with the latest insurance invention for issuers and investors that provides safety for the new online capital formation strategies that also includes equity crowdfunding and security token offerings (STOs). Introduction of such a platform has already attracted enormous applications to get enrolled from crowdfunding portals, the list if which is just increasing day-by-day.
Until recently, the investment in private companies generally was reserved for only the high profile investors (usually defined as those whose net worth is higher than $1m or earned income that crossed $200,000 or $300,000 cumulative with the spouse's income), thereby leaving out 92 percent of the Americans outside the scope of such opportunities. However, with the introduction of the recent regulations around equity Crowdfunding, particularly the Regulation Crowdfunding (RegCF), has equalized and opened up the investment opportunities in private companies.
The press release stated, "The regulations change how companies access capital, opening it up to a wider investor pool." Such change builds amazing opportunities for the "Main Street" investor to generate income and also gives an opportunity to the investors to be an active stakeholder in private companies. Such prospects were previously not available to all investors.
CEO of Assurely, David Carpentier, stated that, With the invention of the new platform "New economic markets, such as crowdfunding or online capital formation, create great new opportunities for the Main Street investor, but also pose new risks. To combat new risks in new markets, investors look for a symbol of safety, validity, and trust. Online capital formation and crowdfunding – both equity and STOs – lack this symbol today. This marketplace needs trust, safety, and confidence among both issuers and investors to thrive; something that regulations and funding portals alone may not completely satisfy."
The press release stated that "Working with AXA XL, one of the world's largest property and casualty insurance carriers, Assurely now offers CrowdProtector™, a tailor-made insurance product specifically designed to protect new online capital formation strategies, such as equity crowdfunding and STOs. CrowdProtector™, communicated as part of capital raising efforts, symbolizes increased trust, confidence, and safety to potential investors that the Issuer is insured. CrowdProtector™ provides Issuers protection against investor complaints and lawsuits as well as serve as a communication to investors that they may get their principal investment returned should the issuer misuse the funds, purposefully misrepresent information in their offering documents, or steal the money. "
Ty Sagalow, the President and Chief Insurance Officer of Assurely, added his statement that "Economic and technological trends create new opportunities but also create new risks that traditional insurance is not well placed to address. The adaptability of CrowdProtector™ is a great example of the future of insurance. Heavily focusing on our technology, we have been able to increase underwriting, adapt a new product to fit the need of an exciting new industry, and deliver the entire solution in a frictionless manner. Our underwriting and distribution process is application-free, completely instantaneous, and automated for the end user."
Dan Kumpf, Chief Underwriting Officer, Global Professional Lines, at AXA XL stated that "We are excited to partner with Assurely and their technology-based underwriting of CrowdProtector™ policies. This solution demonstrates the value of insurance in helping opportunities move forward. New crowdfunding practices are proliferating today. Without proper coverage, millions are at risk. Our work with Assurely is a great example of innovation in the industry. Collaboration between incumbents and innovative InsurTech startups such as Assurely, will yield a positive result for the industry and advance it as a whole."
Various equity crowdfunding portals such as CryptoLaunch, Fundanna, Nvsted, Silicon Prairie, and TruCrowd have been given the go-ahead to integrate the latest CrowdProtector™ into their capital raising platforms that ensures safety to the ultimate investors. This is just the beginning and in the coming weeks, many such platforms are expected to enroll for the latest stated service.