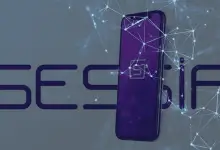 Sessia is excited to share the results of its work in which it is building a blockchain social network for businesses and customers. As company President Narek Sirakanyan states, "Sessia stands on the cusp of an economic and social revolution, one that brings the company and the consumer closer together than ever before." Businesses may find Sessia on Google Play and the Apple App Store.
As they state on their App store page, Sessia is a social network with an
integrated marketplace based on blockchain technologies. Using this app, you can socialize with friends and companies as well as receive cash-backs for purchasing goods and services offered by the businesses in the app. What's more, you will receive kickbacks, a percentage from your friends' or even friends of friends' purchases. All they need to do is to make an order in the same shop, after seeing your check-in the Feed published automatically in Sessia.
Launched in 2016 in Moscow, Sessia has seen a growth and acceptance among the business community. With over 250 partners worldwide—100 of whom are based in the US alone, the company already hosts a wide and varied network of commerce. While the company is currently headquartered in New York, they aim to broaden their presence in the US market and eventually build a solid user base in other regions of the world that could benefit from access to a blockchain-based economy, such as Southeast Asia. Interested parties may familiarize themselves with the Sessia App immediately by downloading it on their preferred platform. Notably, Sessia is currently being traded on two of the top-10 cryptocurrency exchanges: Bitforex and Coineal.
In an interview with Inc., Sirakanyan notes, "A business partner can launch their services on Sessia in less than a minute. They may enter, register, download relevant details, list goods with their prices, and so on." He adds that the platform is also, "absolutely free. The application runs on a cashback and kickback system. Most people are familiar with cash-backs—this is when I buy something and they return a percentage of the purchase to me."
The other key feature, he says, is how the platform distributes what the company calls 'kickbacks.' Sirakanyan adds,
Let's say I ate in a restaurant and got cash-backs. The system would automatically publish my check in the Feed. If my friends saw this check, the system itself will remember it thanks to our blockchain technology. If one of these friends then dines at the same restaurant, I will then receive kickbacks from their purchases, which Sessia will automatically send me again. Please note that our smart system does not encourage users to share their checks, it only does this for them when they are approved. Furthermore, the check cannot be faked. Thanks to blockchain technology, we can reliably protect Sessia from fakes and hacking.
According to Narek, each business that signs up on the platform has the right to set the terms of their own cash-backs, and the percentage they offer customers may vary greatly. For instance, smaller businesses may feel it is necessary to offer cash-backs worth between 15-20% of the purchases made. Conversely, bigger chains and businesses with more brand recognition may offer as little as 1%. As he notes, "If 10% of businesses are willing to directly pay their clients for recommendations, this is a pretty good indicator. This is what we are counting on."
Crucially, Sessia does not directly charge either the business or the customer for hosting this service. "We deduct 20% from the client's cash-back, but not from the business, explains Sirakanyan.
Roughly speaking, if you had a meal for $10, your cashback from the restaurant would be $1 and we would withhold 20%—which means our income is 20 cents. The client will receive 80% of their cash-back, and we will receive 20%. The business, it turns out, does not pay anything extra.
Find out how Sessia works and what features it offers by visiting the company's website or downloading the app.
Interested parties may contact Sessia to make further inquiries and learn how they may utilize Sessia's functionality to their advantage. Further materials can also be found on their website and social media platforms.