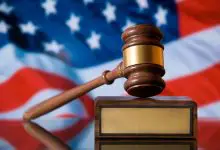 As per the statement given by the commissioner of the United States Securities and Exchange Commission (SEC) on 8th February, the framing of the regulation pertaining to the crypto world getting delayed may lead to industry not required to follow any strict laws and hence to move freely in the market on their own.
The statement was made by Heister Peirce during a speech on the issues of state regulation at the University of Missouri School of Law. She is popularly also known as the "Crypto Mom" within the crypto community for showing her disapproval against SEC's decision for not approving the Bitcoin exchange-traded fund (ETF) that was proposed by the Winklevoss twins.
Talking on the delay for the adoption of a transparent legal framework required for the crypto market, Peirce stated that, "We might be able to draw clearer lines once we see more blockchain projects mature. Delay in drawing clear lines may actually allow more freedom for the technology to come into its own."
The commissioner observed that framing the regulations with respect to a new industry may be a tedious process and therefore highlights that the SEC needs to act accordingly so as to allow the industry to develop without hampering the existing country's laws: The commissioner said, "If we act appropriately, we can enable innovation on this new frontier to proceed without compromising the objectives of our securities laws — protecting investors, facilitating capital formation, and ensuring fair, orderly, and efficient markets."
However, Peirce added her comments by saying that overregulation sometimes leads to some crypto projects not able to make any progress within the existing framework due to the "securities laws make them unworkable."
Peirce also observes that the SEC is not sportive enough to tackle the crypto projects efficiently and therefore investors who have raised money through such a process may be affected due to such over-cautious nature: She stated, "We rightfully fault investors for jumping blindly at anything labeled crypto, but at times we seem to be equally impulsive in running away from anything labeled crypto. We owe it to investors to be careful, but we also owe it to them not to define their investment universe with our preferences."
In the end, Peirce stated that the U.S. Congress might solve the confusion related to the crypto market just by treating a few digital assets as a specific assets class.
Such a stance has already been proposed to the House of Representatives during the end of last December. In the proposed bill, two U.S. representatives were keen to eliminate digital currencies from being ascertained as securities by modifying the Securities Act of 1933 and the Securities Act of 1934.