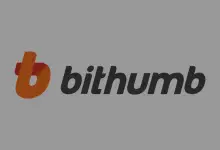 Bithumb, which has been a pioneer in the field of crypto currency for a long time now, intends to bring about some major changes in its set up so that it can now be made available to a number of consumers. Moreover, Bithumb, which is a crypto giant of North Korea, intends that the ease of the flow of transaction through crypto currency is similar to the ease with which transactions can take place with the help of cash. Moreover, it wants to be bringing about a convenience in the operations of digital currency in North Korea.
For this sort of organization to take place in the country, it is necessary that a plan for integration is set in motion. For this purpose, Bithumb has ensured a partnership with a local platform which facilitates hotel booking, that is, Yeoggi Eottae, and also with a prominent platform of e-commerce, that is, WeMakePrice. These partnerships have been ventured into because both of these partnerships can ensure synchronization and availability of thirteen different virtual currencies which have been the prime listings of Bithumb; these measures have been implemented to bring about the integration to make the currencies on Bithumb more available to the people of North Korea.
It has also been recently found that Bithumb is in talks with various major firms of the country to secure a more consumer friendly approach for the consumers who want to indulge in crypto currency. They are seeing to it that crypto currency is made available to a large number of consumers and with considerable ease, no matter where they are. They are geared towards diminishing the requirements of a mediator agency like the credit card and ensuring a direct interest and participation from a number of their consumers from across the country.
Besides ensuring business partnership with E-commerce platform and the hotel booking platform, Bithumb has also a partnership with the Kiosk sector, that is, with the industry with whose partnership, the acceptance of crypto currency can take place at places which provide food. That is, at those restaurants which entail the provision of beverages and other food products, the acceptance of crypto currency can take place through the partnership that has been secured by the Bithumb industry. Thus, making crypto currency a part of the lives of individuals in a variety of ways and also seeing to it that it ceases to remain on the sidelines.
After a close evaluation, it can be stated that these measures are being taken by Bithumb to see to it that there is a more structured approach to crypto currency in the country, moreover, this organization would also lead to increased knowledge of the people in this field, make virtual currencies more relevant and convenient in the day-to-day activities that the citizens undertake. Even though other exchanges have tried to inculcate the same approach, there has not been much success in it for them, however, with the changing times, it is will now be determined if this exchange will be successful in carrying out its ambitions.