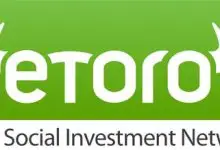 eToro, the Israel-based social investing platform, has introduced and extended its trading platform as well as wallet service for cryptocurrency in the U.S.
As per the announcement made on Thursday, the company revealed that the latest platform would enable the U.S. users to avail the trading service of the latest 13 unspecified cryptocurrencies across 32 states and territories. The firm is also planning to introduce various asset trading within the first quarter of the next year.
The platform, which is also involved in providing trading service in traditional assets from stocks to commodities, is popular for its social features. eToro's "social" model would enable customers to reproduce other traders' bets via CopyTrader and CopyPortfolios characteristics. Additionally, the crypto trading platform would provide three CopyPortfolios during the period of launch. Similar to networks like Facebook or Twitter, eToro users can track and follow traders who are quite effective and topics with customized news feeds.
eToro's U.S. managing director, Guy Hirsch, stated that users could also directly message the traders they replicate and said that "If the market is bitcoin, then every time there is a mention about bitcoin by some other user you'll be able to see that in your news feed. You'll be able to comment on that, share that or like it. Similarly, you can start a conversation about bitcoin, then other people who have bitcoin on their watch list will be able to see your post."
Yoni Assia, co-founder and CEO of eToro, stated that users would be able to "collaborate with other crypto traders when making buying and selling decisions. They can also adjust their trading strategies by watching and learning from others on the platform."
The firm further added that a user who has an "established track record may be copied and compensated for their performance, subject to risk analysis and supplemental evaluation."
eToro plans to invite the top cryptocurrency traders to join their program once they go live in the United States. The program currently has around 250 traders, with thousands of followers following them.
Hirsh further added that "We have a lot of success stories about people making a good living, or it is their only source of income, That's their profession, basically, managing their eToro portfolio."
Further, along with above mentioned service eToro has also introduced a multi-signature crypto wallet in the U.S which would support six cryptocurrencies at the time of its launch, that includes – bitcoin (BTC), bitcoin cash (BCH), ether (ETH), litecoin (LTC), XRP and Stellar (XLM). In the near future the firm plans to add various other cryptocurrencies as well in the wallet.
The news broke out few months after the introduction of eToro's plan, which was released during May last year, in which it had stated the firm plans to launch a crypto exchange and mobile wallet in the U.S. During that time, the firm had indicated that it would allow trading of ten cryptocurrencies that includes bitcoin, ether, litecoin, XRP, dash, bitcoin cash, stellar, ethereum classic, NEO, and EOS.
As per the latest announcement, the firm eToro would introduce a crypto exchange called eToroX by the end of this year which would get traded across the global market.