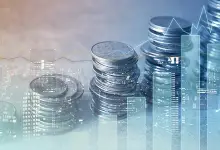 As per a piece of news announced by the local news outlet, La Vanguardia, The Spanish government of Aragon has reserved more than 12 million euros ($13 million) for the development of "Industry 4.0," which would include development of blockchain technology, artificial intelligence (AI), and other growing technologies.
Originally the planned investment amount was around half the actual invest made. The investment was co-funded by the European Regional Development Fund (ERDF) As part of the Operational Program of Aragon for 2014–2020. The funds would be used for various purposes which would include the development of the industrial property, consulting projects, and the examination and development of several projects.
The program's primary objectives speak about the education and promotion of the "Industry 4.0" concept and its related technologies. The program has been planned to draw the attention of representatives from various industrial sectors that also includes research centers and technology organizations to operate on digital solutions to be used for industry purpose.
The program is also planned to facilitate small and medium enterprises (SMEs) to integrate digitalization into their processes and products and also allow technology companies to expand their Research & Development so as to enhance the overall digitalization of the industry.
In the previous month, the Port Authority of the Bay of Algeciras (APBA), Spain, entered into an agreement as a part of which it would merge with IBM, the technology giant, on its blockchain based shipping platform – Tradelens. This platform would enable the Port Authority of the Bay of Algeciras to exchange information and documentation in between various partners those prevails on the supply chain in a more secure and efficient manner.
Simultaneously, Repsol, Madrid-based energy company, successfully executed a test with respect to its blockchain pilot to enhance the superiority of safety certification of its products. The application of blockchain would allow Repsol to save up to 400,000 euros ($450,000) each year by decreasing the occurrence of errors.