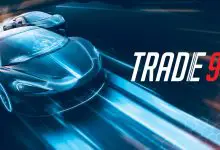 They say ultimate sophistication is a blend of highest qualities and astonishing simplicity. Such is the case with Trade99. It is redefining what a 21st century innovative, high on technological advancement trading platform should look like. This trading platform strives to offer a unique set of services to the user. Instead of treating trading services as mere business transactions, Trade99 looks out to work for the bigger purpose which is to comfort the customers so that they feel well-supported, well-aware of their choices, and confident of the services they are getting. They work to make the platform 'trading home' for the users.
The world-class customer-centered services-
Trade99 is for everyone. They have something to offer to all kinds of users such as novice users, the professionals, the hobby traders, and the active traders. Trade99 takes pride in offering world-class customer care services where no question is too small to be ignored, and no task is too big for the user base and the Trade99 team to solve together. Here are a few services this platform offers to its users-
Active Trader Platform.
Cryptocurrency trading, gold trading, silver trading, precious metal trading, fiat-currency trading, etc.
Tailored services for all kinds of users' needs.
Credit card deposit services.
Bitcoin deposit services.
Bank wire deposit services.
Android Trading App.
Tablet trading.
Education and Training programs.
iPhone Trading App.
Live Support.
Soft Commodities services.
Energy Commodities services.
Extra Perks for loyal customers-
Trade99 values customer. And the ones who have been loyal to the platform get to enjoy some side perks as they continue to use the platform. Some of these benefits are-
Personal advisor on the go (through chat, phone, or email.)
External concierge services.
Educational sessions.
Priority services.
Account credit.
Support for a dedicated analysts team.
Trade99 debit card which will soon be launched.
The loyal users will also get to enjoy a discount of 10 percent on hotel and air tickets soon.
Customer care service-
At Trade99 customers' care is taken very diligently. The belief is that a confident trader makes the best trading decisions. In order to do so, one needs to feel the back from a strong setup, in this case- Trade99. Here are a few examples of the customer-centric care services which this platform offers-
Personal relationship managers.
Dedicated Sales Traders.
In-house Analysts.
Integrated Digital Support.
Local Language Assistance.
Industry's leading customer services.
With the long-standing first-hand experience, Trade99 seamlessly and dedicatedly works to make every trading activity of the user a success. Trade99 aims at giving attention to the operational process details. The better the process is, the better is the outcome. Therefore, users, no matter at what stage they are regarding trading on this platform, they feel well supported by the platform.