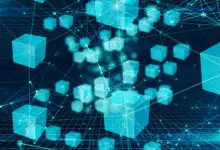 Blockchain technology is the new jargon in almost every market segment. The Blockchain applications are infinite, and it benefits nearly every industry. The technology has reformed the market place utilizing the P2P framework, where each node transmits and stores the information through an encrypted channel.
Usage of Blockchain in Different sectors
The cutting-edge technology of blockchain is most likely a viable platform for artificial Intelligence, Security, e-government, predictive analytics, and IoT, among several applications. Moreover, Blockchain has not only made an impact on financial sectors but also in different industries as well. Let's see the impact of blockchain in different sectors:
Blockchain in Government Services
By utilizing blockchain, disability, welfare, and unemployment benefits could be more effectively verified and distributed by eliminating waste and fraud.
Beside from voting systems, blockchain technologies can be utilized to eliminate and reduce corruption and bureaucratic red tape in government organizations.
Managing public services is the most important area where blockchain can help reduce paper-based procedures, minimize fraud, and increase accountability among professionals.
Moreover, Smart contracts could guarantee that government funds are possibly released when certain conditions adhere. This can be for temporary workers or foreign governments appearing as an aid.
Blockchain in Education
By using blockchain solutions in the educational sector, it could streamline the verification process, so that it reduces bogus claims of un-earned credits.
A blockchain-based framework could serve nearly as a notary for instructive records, making way for owners and other educational foundations to access secure transcripts and records.
Blockchain can also support colleges and other large establishments to team up. Students could easily transfer the grades and records for their admissions into a specific course, where there won't be waiting involved for enrolling in the course.
Blockchain in Gaming
Blockchain technology empowers gamers to have an equal playing field for contesting, getting rewarded, and trading resources over digital platforms. Through blockchain, digital tokens can be safely traded for cryptocurrency without investment from third-party.
By using blockchain's distributed ledger technology, gamers can utilize a set of skills over digital worlds. This implies they can get rewards quickly, can trade them through one decentralized source.
Called as "next-generation computing platform," blockchain empowers new functionalities in the gaming sector; first, the capacity to trade digital assets among games, and also, the capacity to trade digital assets among gamers directly.
Blockchain platforms utilize profoundly powerful encryption technologies like the private key-public key to verify crypto token transactions. Moreover, with computing technology, we have currently, it is difficult to hack these information encryption methods.
In the Casino gaming Industry, MintDice offers its users some of the best Bitcoin skill games on the planet. Their software is custom-built and it uses the latest technology. They have a good reputation with the Bitcoin community. This means the user can earn bitcoin in the casino.
Blockchain in Human Resources
Supervising background verifications and checking employment histories can be tedious for HR experts, which can be effectively remedied by utilizing blockchain.
Moreover, if the criminal and employment records were stored in a blockchain ledger, it can be free from the plausibility of falsification. By using blockchain, HR experts could streamline the checking procedure and process the hiring procedures more quickly.
HR includes managing many sensitive individuals and finance-related information. HR divisions can store data identifying with pay, medical insurance, banking and finance, disciplinary records, and several more. By switching over to blockchain, these dangers can be avoided.
With blockchain, criminals accessing the data are reduced; in some cases, it is eliminated. Since records are stored on the blockchain, which is decentralized, there's no single place where hackers can gain access and corrupt the information. Additionally, any changes that are made must be approved and verified.
Blockchain for Environment
Several blockchain organizations have stepped in to take care of environmental issues. By using blockchains and tokens, it will urge nationals to utilize environmentally friendly items to handle them.
Through use cases of blockchain, treaties can be effectively put into practice and public awareness about pollution can be increased.
Further, worldwide blockchain-connected projects like boosting reusing, safe waste disposal, and other pro-environmental practices could serve as a positive boost in the nations.
Wrap Up
Blockchain holds plenty of advantages concerning real-world solutions for complex issues. The most important feature of security that prevents data modification is one of the unique features of blockchain in the 21st century. By using blockchain, certain functional changes like elimination of the third-party, reduction in expenses, and making secure data transactions are possible.