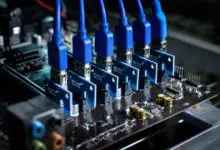 University campuses are not just delivering college graduates but are also delivering an enormous amount of cryptocurrency.
Cisco's security researchers have been constantly keeping track of cryptocurrency mining among different industry sectors, the college campuses, that are contributing to around 22 percent of cryptocurrency mining, are the second largest sector to mine the virtual currencies. This exceptional output may be due to the innovative and creative ideas of students who are making the mining rigs in their hostel rooms. The energy and utility sector take the top spot.
As per statement of Austin McBride, Cisco's threat researcher, during a Monday talk at RSA "You leave [the mining rig] running in your dorm room for four years, you walk out of college with a big chunk of change."
McBridge believes that the students involve in mining activities to utilize the source of free electricity provided within the university campus thereby saving a lot of mining cost. McBride stated to PCMag via an email that "So you can run your mining rig in your dorm or school library and not worry about those costs eating into your mining profitability."
Cisco observed the mining activity via the company's Umbrella security product which is able to track a client's network connections to identify and restrict any kind of suspicious activity including the suspected cryptocurrency mining on the internet. The security product Umbrella is currently receiving more than 180 million Domain Name Server requests per day.
McBride further stated that campus cryptocurrency mining is "quite distributed," which indicates that a large number of students are involved in mining operations within their hostel rooms in their campus area. However, the entire cryptocurrency mining is not performed by students. The student's computers are also infected by malware by the hackers which secretly uses the hardware to mine the virtual currency.
McBride added that "Mining difficulty for a lot of coins is very high right now—which means it costs more for electricity and internet than the profit you can produce from mining those coins. If you don't have to pay for those costs, then you are in a really good spot for making money on the university's dime."
As per the Cisco reports, the energy and utility sector possess the top spot as the largest miner of virtual currencies. And this doesn't come as a surprise as the companies are still using old computers to perform their day to day activities which makes the computers to be easily infected with mining malware.
McBride added that "Some of the systems that run our grids and other utilities are purpose build and do not get software and hardware updates as frequently as a Mac or PC would. So, there is more of a potential for vulnerabilities being unpatched for some time and this makes it an attractive target."
Further, a short duration of mining would definitely not cost much and would be an ignorable activity but if the same activity goes on for a more extended period of time then it would start affecting various companies and organizations as it would lead to a significant increase in the amount of electricity bills and might also damage the hardware systems by putting extreme pressure on them. Also, the problem doesn't just stop there; systems getting infected by mining malware are also largely prone to get affected by a series of other malicious malware. Hence, it is always advisable to all the organization to keep a regular watch on the non-sanctioned cryptocurrency mining.
According to Cisco's observations, even though the cryptocurrency prices have been heading south since December 2017, the cryptocurrency mining for virtual currencies has been growing day-by-day. The report also revealed that the internet traffic related to cryptocurrency mining has risen by around 19 times during the last nine months of 2018.