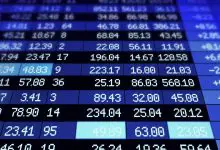 CU Ledger, the US credit unions consortium has been trying with a variety of private blockchains and now it has added one more to its list namely IBM's Hyperledger Fabric solution.
The CU ledger will be implementing IBM tech to develop a fixed audit trail which can be used to form new business models and change the existing business processes for credit unions, on Monday Big Blue stated.
The programme will be developed with new features for services like, authentication of identity, lending and payments and compliance with know your customer regulations (KYC), IBM mentioned. The first Blockchain services will be made available in 2019 to CU Ledger associates.
Meanwhile, the consortium mentioned that the relationship with its previous companion R3, Hedera and Evernym will be maintained.
Julie Esser, the chief experience officer of CU Ledger, informed that the use of a selected Blockchain platform will be dependent on each specific software or use case that has been created. She said that CU Ledger associates like IBM, Sovrin and Evernym, are all to play a job in their entire strategy technique and solutions.
Further, she added that the company does not intend to switch its relationship with its previous partners that were announced. CU Ledger is developing a community of networks that will support for exchange of something digital over peer to peer model. She said, "As we continue to develop our solutions, there will be applications better suited for different networks, and CULedger will enable those networks to interact with each other."
For instance, let us consider that CU Ledger is utilizing the Hyperledger Indy platform and developing a unique solution for its companions. However, the new product related to KYC will be using Fabric which was offered by IBM to Hyperledger project an open source project, Esser mentioned. Hyperledger Indy platform is a unique code that was created by Evernym and was offered by Sovrin Foundation.
Consortiums recent alliances
Consortium in May 2018 had mentioned that it will be using Hedera's Hashgraph distributed ledger technology (HTD) to create a public system specifically for cross-border funds. An additional announcement was made in December that it is associating itself with R3's global network of companies which were developing Corda platform an open-source. The group had previously mentioned that its MyCUID is a unique solution that was created in collaboration with Evernym which is an identity-based Blockchain Company.
As of now, CU Ledger is not working on Corda platform, but in the future, there is a possibility for the consortium to utilize R3's tech, Esser stated. Evernym is an important member who is offering front-end solutions for MyCUID.
CULedger was first launched in 2016, which was operated by Credit score Union Nationwide Affiliation. There were around 55 credit score unions on board during that period. However, Consortium was able to recruit John Ainsworth, the vice president of Mastercard's of North America markets. In December 2017, he was the President and CEO of CU Ledger. A series funding round of about 10 million was successfully closed by CULedger, and it had made an announcement about it.