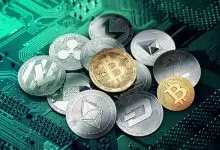 Uncertainties and swing in the prices are the two most important things in the crypto market. Since the time we have experienced bullish growth in the crypto market, people have been investing for the sake of just reaping profits; hence it has increased number of speculators in the market. But the difficulties of the currency holders are not limited to this only. People are also worried about technology and transaction processes.
As per the Foundation for Interwallet Operability (FIO), around 75 percent of the cryptocurrency holders are worried about the success of their digital transactions. The foundation has surveyed around 200 active cryptocurrency users in 2018. As new users were added to the survey, the number becomes somewhere around 81 percent.
Though many steps have been taken on this front, people are still skeptical. Many financial experts have been giving a positive indication about crypto-adoption and its usability only to make the market sustainable. However, the survey results suggest something different. It suggests that in order to convince people to adopt cryptocurrencies in their day-to-day life, blockchain technology needs to be made more comfortable, safer, and more convenient to use. In the absence of these essential things, people are skeptical about incorporating crypto into their daily lives, the report said.
The report also went on to say that around 55 percent of every crypto user has faced some issues with the completion of the transaction in the past year. The reports suggested that the issues faced sometimes have led to the failure of their transactions.
As per the report,
18% of the respondents had suffered a loss of funds due to a user error

35% of the respondents were unsure of the accuracy of the public address they were sending to

6% of the correspondents were victims in crypto attacks

13% of the correspondents sent or received incorrect amounts of cryptocurrency

Only 25% of the correspondents were confident that their transactions would proceed as intended
It should be noted that FIO protocol is a decentralized and an inter-wallet operability protocol. It has been built by Dapix Inc. with an aim to accelerate the adoption of blockchain technology by minimizing inconvenience, risk, and complexity of transacting with digital assets.
It is a good sign that loads of institutional investors, as well as major businesses, have been considering allowing blockchain technology to be integrated. They are also interested in making integration of the blockchain technology with their payment system. The report also noted the areas need to be improved so that the use of cryptocurrencies will be widespread amongst the masses.