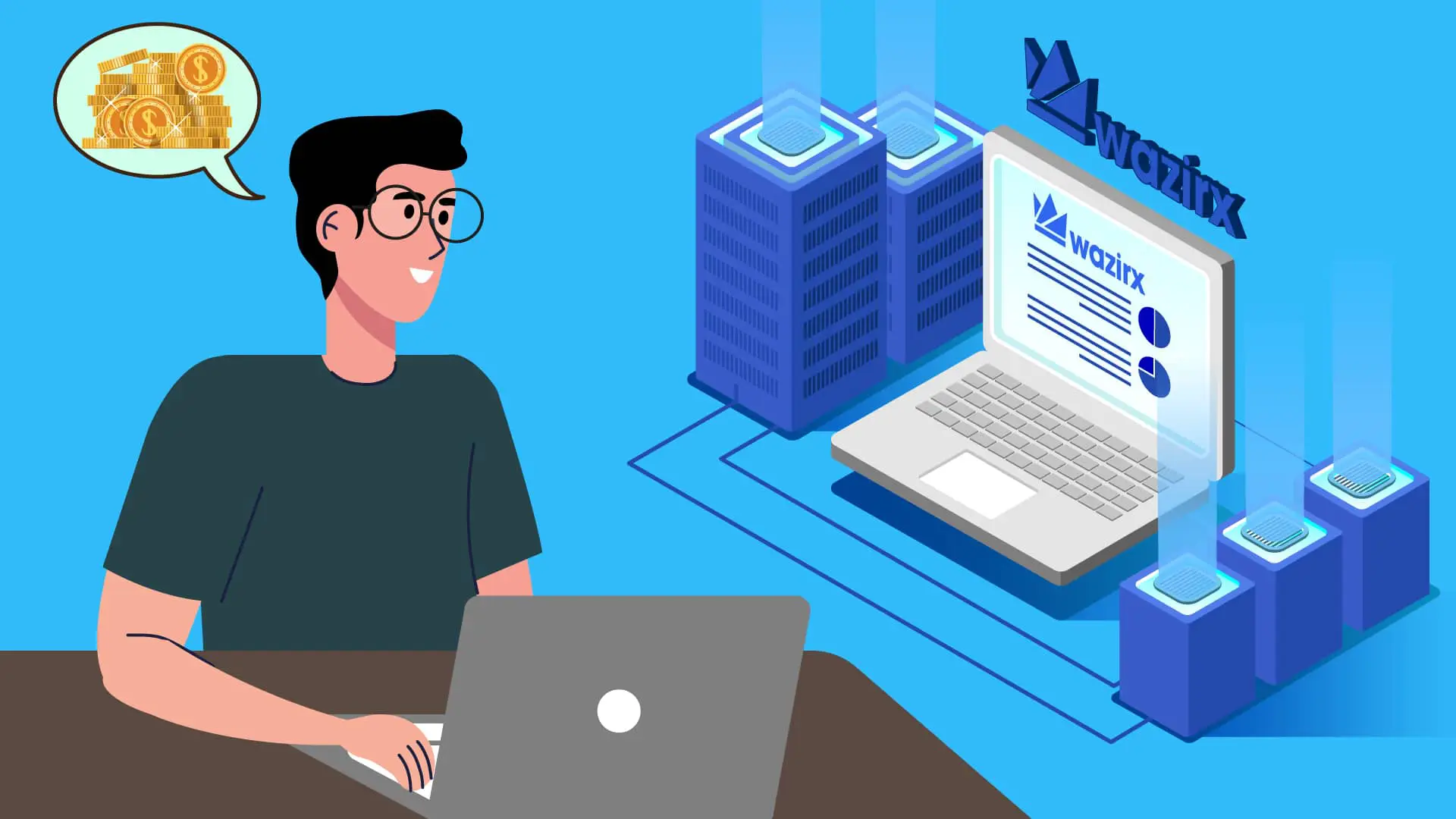 Background- WazirX
WazirX is a leading cryptocurrency exchange in India with an average daily crypto trading volume of over $20 million. The crypto exchange was started in March 2018 by blockchain enthusiasts Nischal Shetty, Sameer Mhatre, and Siddharth Menon in response to the growing demand for virtual currency in India. Both novice and seasoned traders can buy, sell, or trade cryptos conveniently on WazirX.
WazirX is founded on the philosophy of innovating itself. An example of this is the auto-matching peer-to-peer (P2P) engine that was introduced following a crypto trading ban proposed by the Reserve Bank of India in 2018.
In just a year of its launch, the world's largest crypto exchange Binance acquired WazirX is a strategic move. The success of WazirX has inspired many to build their own crypto exchanges, but if you're looking to find out how much it would cost, keep reading to find out.
How Much Does It Cost To Develop Exchange Like WazirX?
The overall cost of developing a crypto exchange like WazirX depends on various factors. The cost may vary from country to country depending upon the customization, business requirements, and the number and skills of the people involved in the process. On average, the cost varies from $15K to $60K. There are three things that you need to consider when planning to build a crypto exchange platform. These include:
Maintenance
Server
The volume of crypto that you want to integrate
You would need a team of 3 to 5 developers with one project manager who would be paid $20 to $25 per hour. You can also opt for crypto exchange solution providers who offer scripts and integrate advanced features.
Before embarking on your project, you should be aware of the approximate costs involved. You will need a bare minimum of $15,000 to launch a crypto exchange like WazirX. This includes the cost of technology, hosting, Legal counsel, and advertising. While you won't have to shell out this amount upfront, you should ensure that your venture has access to enough capital. As a startup, you should avoid licensing from unscrupulous crypto exchange providers that charge fees and often do not mention the legal obligations and costs required to set up and maintain a crypto exchange.
Planning the cost of your marketing is also a priority so that you don't scramble to cobble together additional funding.
Key Features
WazirX reviews often appreciate the following features of the platform:
Swift and smooth KYC process
Intuitive and easy to navigate interface
Secure and seamless trading with top-notch security measures like two-factor authentication
Accessible across all the leading devices
P2P system to trade cryptos directly with another person.
Supports more than 100 cryptos and a variety of trading pairs
Real-time order books, charting tools, trading history, and stop-loss feature.
Trading through spot exchange, P2P marketplace, and smart token fund (STF)
Lowest trading fee of 0.2% (0.1% for WRX and 0% for P2P)
Built-in digital wallet to store cryptos
Native token WRX
WRX mining rewards
How To Build A Crypto Exchange Like WazirX?
It is possible to build a crypto exchange like WazirX, and all one needs is access to the WazirX clone script or software. This customizable, ready-made website script contains 100% of all the fundamental features, source code, and API of WazirX.
The white-labeled software also integrates advanced encryption technology and enhanced cybersecurity protocols. An exchange built using the module as the source code functions similar to WazirX. The most common features of the clone script include:
A range of digital wallets
Crypto trading bots
Initial exchange offering
Integration of escrow wallet
Options and futures trading
Over the counter trading
P2P automated trade matching engine
Staking cryptocurrency
The entire WazirX architecture is based on the P2P transaction system that executes trading instantaneously without requiring any bank as a mediator. The automated trade matching engine ensures the immediate transfer of assets, while the escrow wallet enables WazirX to act as a bridge between the transactions.
How Does It Work?
Since crypto trading is a bi-directional process, it involves two parties – the buyer and the seller. The P2P engine matches orders placed by buyers and sellers.
The buyer transfers the money to the seller's bank account.
The seller transfers cryptos to the WazirX escrow wallet.
The WazirX escrow wallet safeguards the cryptos.
The seller confirms the payment to WazirX.
The WazirX escrow wallet transfers cryptos to the buyer's wallet.
Takeaway
WazirX has done exceedingly well in providing Indian crypto users with a great alternative to international cryptocurrency exchanges. The P2P auto-matching engine, advanced trading methods, native token, and low-cost transactions are what make it stand out. If you are thinking of building a crypto exchange with features like these, consider the factors involved to understand the cost of development.