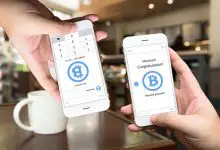 Till now, paying by cryptocurrency had a big barrier in liquidating the digital money. PolisPay, the new payment provider could help provide a solution. It is a blockchain payment service that just announced the implementation of the Dash cryptocurrency for their master card-backed debit card. This proves to be the best solution where cryptocurrencies are not accepted as payments in everyday life.
Until now, the Polis app supported payments through Bitcoin, Litecoin, Ethereum, and Digibyte. Its own toke was POLIS. With the introduction of Debit cards, users can now deposit cryptocurrencies through its app and receive a proportionate balance of the fiat money on their cards. Transactions are paid for in cryptocurrency, but merchants are paid in fiat. Once funds are loaded on the debit card, users can spend their balance anywhere MasterCard is accepted. This technology helps users save their cryptocurrencies and use them for everyday purchases.
This move was welcomed by a number of users who otherwise believed that there is a huge gap between digital money and the real things in life. It was also a great advantage for new users of the cryptocurrency who are not aware of the way it functions. Here's more to it. PolisPay users can also expect storage for supported cryptocurrencies on the Polis platform. Seamless fiat to crypto conversions can also be expected. This also allows you to have comparably effortless crypto-to-crypto transactions. However, what stands out the most is the management of their own master node (for POLIS token holders).
It is now a wait and watch situation for PolisPay enthusiasts to see how it fares well in the market. A crypto-backed debit card can make the difference between nebulous, volatile digital cash, and concrete purchasing power. In fact, DASH is waiting for its partnerships to pan out to see a surge in the demand of digital currency. It has already started gaining popularity in the legal cannabis industry where VegaWallet could see Dash being used as the primary medium for the legal cannabis industry worth $10 billion.
PolisPay and Dash have joined hands in positioning themselves to be the first mover in two largely unexplored and potentially lucrative niches- legal cannabis and debit card payments. Some of the products offered by PolisPay include accepting Blockchain payments, securely store cryptocurrencies, master nodes, and more. All you have to do is get a wallet and start using cryptocurrencies.