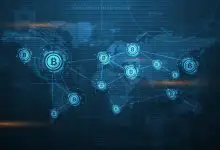 Strict new regulations will greatly impact cryptocurrency and blockchain technology in China. The Cyberspace Administration of China (CAC) has provided a detailed document to the government stated that regulation would advance the industry's healthy and orderly development. The new regulations will be in effect from February 15. Experts say this new set of laws isn't surprising as China is known for its draconian laws.
According to an official statement, "the blockchain information service provider shall implement the responsibility for information content security management and establish and improve management systems such as user registration, information review, emergency response, and security protection. If the user does not perform real identity authentication, the blockchain information service provider shall not provide related services." Moreover, if a firm or company fails to comply with the new regulations, it can be fined up to $2,900 to $4,400 respectively, and serial offenses can face criminal investigations. Coin Geek highlighted that through the regulations; the companies have to point out to their clients to not engage in prohibited activities. "This includes copying, publishing or disseminating prohibited content through such services."
China is a tough country for the cryptocurrency market. Over the years, the Asian giant has cracked down on digital currencies through a wide-ranging ban on local exchanges and fundraising. In 2017, the People's Bank of China had banned initial coin offerings (ICOs). China's government had clamped down on cryptocurrency exchanges and banned ICOs because it was worried about the risks to investors. Jehan Chu, the co-founder and managing partner at Kenetic said China is the engine of blockchain application development in Asia. "Investors and entrepreneurs have figured out ways around the crackdown and startups haven't stopped innovating," Chu said.
Meanwhile, as innovators come up with new strategies, the Chinese government came up with tough laws for cryptocurrency because it is worried that it will devalue the yuan currency. And this would eventually undermine the nation's economic stability.