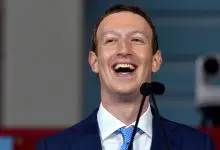 Mark Zuckerberg, founder and CEO of Facebook, raised his concerns and acknowledged the effects of blockchain based authorization of user information, in an interview on 20th February, captured by Jonathan Zittrain, a Harvard Law professor.
During the course of the interview, Zuckerberg spoke about various topics that included information fiduciaries, encryption, decentralized services, governance, fighting misinformation, different business models, privacy innovation, and future research areas. He stated that he "think[s] about the work we [Facebook] are a decentralizing force in the world." Presently, this generation is taking more interest in technology as "it gives individuals power, and is not massively centralizing."
Zuckerberg further revealed that he was looking for a capable blockchain solution that would enable the users to gain control concerning their information. He added that "Basically, you take your information, you store it on some decentralized system and you have the choice to log into places without going through an intermediary."
Zuckerberg raised his concern about the new technology and stated that although the execution of the decentralized systems would sound much more beneficial than that of a centralized system, there is negative impact also which is interconnected with such decentralization and hence would create an uncompromising issue in the near future. Though the users would get independent access over their data which would provide more control to them on the data, it could also lead to data abuse. "I think the more interesting questions there are not feasibility in the near term, but are the philosophical questions of the goodness of a system like that one," Zuckerberg stated in an interview.
However, the process of a decentralized option has not yet been executed completely throughout each of Zuckerberg's platform. Citing example he stated that, one such service which is presently approaching towards the motive of a decentralized structure is its messaging system. Encrypting its messaging services would allow Facebook to enjoy benefits related to their privacy and security thereby maintaining the promise and expectation of appropriate safety level that users have on Facebook.
Zuckerberg revealed that "People rightfully have an expectation of us [Facebook], that we are going to do everything we can to stop terrorists from recruiting people or people from exploiting children."
As reported, at the beginning of this month, Facebook had taken over Chainspace in its first apparent blockchain related acquisition. The primary intention behind such an acquisition was to gain the skill as well as the knowledge of the Chainspace's employees, instead of concentrating on the products or services that they offer.