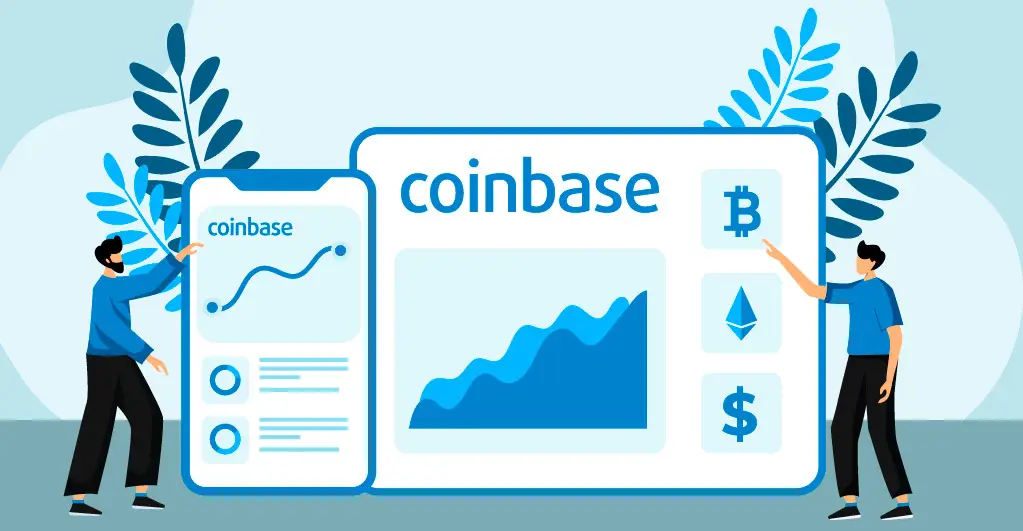 Overview
Coinbase is one of the leading and most acknowledged cryptocurrency exchanges and wallet providers based in San Francisco. This exchange has more than 43 billion users in 100 countries, making it the best choice for cryptocurrency investors and traders. Coinbase offers beginners effortless access to indulge in cryptocurrency trading and different features and options that experienced traders can use. Moreover, it provides efficient security when compared with other cryptocurrency exchanges.
Prerequisites for using Coinbase
Coinbase is one of the few cryptocurrency exchanges that had come into existence earlier, contributing to its growth. Coinbase was founded in 2012 by Brian Armstrong, current CEO, and his partner Fred Ehrsam.
In 8 years, the company has become the biggest cryptocurrency exchange platform for trading; it has several billion users, and it has facilitated more than $220 billion in crypto trading.
Coinbase has a higher fee structure, which is a significant drawback. Coinbase also offers a unique Coinbase Pro platform with lower fees where experienced traders can counteract this problem.
Getting started with Coinbase.
Here are the few steps to get started with Coinbase –
The first step is registration, where the user needs to provide a full name and a valid email address. When the account is created, Coinbase sends a verification link to the user's email address. 
After this process, the user needs to provide a phone number and further verifiable information as a part of KYC guidelines.
The next step is to deposit funds on the platform. The user can use their bank account to transfer funds when they purchase cryptocurrencies directly, or they can transfer the funds from the bank account to the coinbase wallet and proceed to buy cryptocurrencies like Bitcoin.
When the funds are deposited, Coinbase allows their traders to trade fiat currencies and digital currencies as per the user's choice. Coinbase is one of the few cryptocurrency exchanges that had come into existence earlier, contributing to its growth. Coinbase was founded in 2012 by Brian Armstrong, current CEO, and his partner Fred Ehrsam.
How to Use Coinbase?
If the investor is from the UK, US, Australia, or Canada, they can fund their account directly using their local currency; but this feature is not supported in all regions. If the region is unsupported, the user can transfer their funds from the Coinbase account to the Coinbase Pro account. In this way, Coinbase helps the users to fund their accounts.
Coinbase Fees
Coinbase charges for most of its transactions, but it does not charge its wallet service fee. Buy and sell transactions on Coinbase have a flat-rate spread of 0.50%, along with a Coinbase fee determined by the payment option, geographic location, and product feature. For the transaction amount less than or equal to $10, the flat fee charged by Coinbase is $0.99. If the transaction amount ranges from $50 to $200, it charges a flat fee of $2.99 across Canada, Europe, the US, and the UK.
Key Considerations for Coinbase
Coinbase shows the account limit for deposits for every account. For a completely verified US-based account, a user can purchase up to $50,000 cryptocurrency a day. For EU-based customers, the limit is 30,000 Euros. Users have to face limits based on the payment methods when they are withdrawing funds from the exchange.
In 2017, Coinbase was the first cryptocurrency exchange authorized by the New York state department of financial services for NY-based customers. It has also undergone regulatory compliance and has a license from MBS and FinCEN; also, it is authorized by FCA for their customers in Europe.
The time taken to reflect funds in the Coinbase account depends upon the geographical location and the payment method used by the trader. US traders can use debit cards to deposit, and the funds are instantly reflected in the account, while ACH bank transfers will take up to 5 business days.
Usable cryptocurrencies on Coinbase
Coinbase supports several cryptocurrencies, and the list is updated when new coins are added. Here is the list of few currencies that Coinbase supports –
Cosmos
Band Protocol
Basic Attention Token
Bitcoin Cash
Bitcoin
Dai
Dash
EOS
Ethereum Classic
Ethereum
Kyber Network
Litecoin
Maker
OMG Network
Orchid
USD Coin
Stellar Lumens
Ripples
Tezos
Zcash and More
Coinbase Supported Countries
Coinbase supports traders and users from more than 30 countries; here are the few countries including –
Austria
Bulgaria
Cyprus
Croatia
Denmark
Greece
Finland
Ireland
Italy
Malta
Monaco
The Netherlands
Norway and more
FAQs
1. What is the withdrawal speed from Coinbase?
As the local currency is stored in the Coinbase account, all buying and selling of cryptocurrencies are instantly carried out. Withdrawing the funds to the user's bank account through a SEPA transfer takes 1-2 business days, and withdrawals done through wire transfers are completed within one business day.
2. Is Coinbase suitable for beginners?
Coinbase offers an easy-to-use interface, and it is easy to navigate. Its dashboard provides all the user's critical information, like the price charts, recent activity, portfolio holdings, trading features, account settings, etc. Coinbase user interface is one of the primary reasons that makes it a good choice for beginners.
3. Is Coinbase FDIC Insured?
Digital currencies are not known as legal tender, and FDIC or SIPC does not back it. Coinbase offers insurance by merging Coinbase balances and holding them in USD custodial accounts, liquid US treasuries, or USD denominated money market funds.
4. How do I Get My Money Out of Coinbase?
The user needs to sign into their Coinbase account and click on the withdrawal button to withdraw their funds. A window will pop up and ask how much they would like to withdraw and where the funds need to be sent. It might take a few days for the funds to get reflected on the account specified by the user.
Conclusion
Indeed, coinbase is the most popular cryptocurrency exchange for its security and wide range of features that are offered to traders. For small-scale industries and businesses who are planning to invest their cash into cryptocurrencies, Coinbase is an excellent choice. Large companies interested in investing massive amounts of money can switch to Coinbase Pro as Coinbase has more significant fees. Since the cryptocurrency sector is susceptible to volatility, investors should carefully plan before investing in cryptocurrency. It is recommended that investors do not invest any more than they can afford to lose.