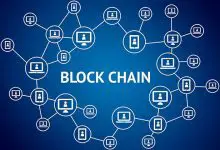 Emmanuel Macron, the French President, has recommended the European nations to use the blockchain technology to improve the process of its supply chain management in the agriculture industry. The president made his comments in the 56th International Agriculture Fair in Paris on Saturday. The comments were reported by the Togolese agriculture news site, Agridigitale.
Macron stated that to deal with the competition that prevails in the global market such as China, Russia and the United States, it would be very important for the European nations to get united thereby stressing upon the EU's Common Agricultural Policy (CAP) in this matter.
He further recognized three broad strategies that can advance the continent's agricultural industry and would be able to give them a competitive edge, stating that "no farmer or consumer wants to be subjected to the diktat of non-European countries." One such strategy would be to adopt the innovative vanguard technology such as the blockchain.
Macron further stated that "Let's do this in Europe, the avant-garde of agricultural technology, by developing tools that will track every product from raw material production to packaging and processing. The innovation is there and it must be used in the agricultural world, it must be fully used because it is at the service of shared excellence and it will serve the consumer."
He also added that "Blockchain can bring transparency to agricultural production and distribution to assuage mounting consumer concerns about products' provenance and sustainability."
Apart from discussing the ecological policies under the CAP, Macron also stressed on the opportunities with respect to the shared development in Africa and called France to "export its know-how" thereby promoting the strength of growing markets.
Macron has been a firm supporter of digital technology right from the beginning. Macron who was formerly a telecoms executive had also supported the digital innovation as a means to recreate the French administration and to enhance the national economy. In 2017, the president had guaranteed to convert France into a startup nation and such thoughts have been chased by the country's Minister for Economy and Finance, Bruno Le Maire, who states that France is set for a blockchain revolution.
As the blockchain technology is growing and making its mark globally for revamping the agriculture sector across all areas such as management, financing and supply chain integrity, a data released during the lean season of 2018 predicted that the blockchain value in the agriculture market would be worth over $400 million by 2023.
Earlier during the month, the Chinese government had also declared a new structure to endorse the use of blockchain in the agriculture finance sector.