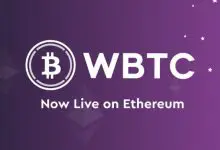 According to a press release, an Ethereum (ETH) – based token known as Wrapped Bitcoin (WBTC) has been launched by BitGo. The token is supported by Bitcoin (BTC). Blockchain security firms such as BitGo, Kyber Network liquidity protocol, and others have collaborated their efforts to introduce such a hybrid currency. The announcement was made through the network's website.
In simple terms, the launched Wrapped Bitcoin is token based on Ethereum and backed by a one-to-one regular bitcoin. Just like some stable coins which are supported one-to-one by fiat currency target to provide the advantages of both crypto and fiat, Wrapped Bitcoin also intents to operate as a token that signifies the value of bitcoin and provides the functionality of an ethereum token.
In October 2018, BitGo had declared the development of the coin would be supported in the proportion of 1:1 with Bitcoin. As per the firm's statement then, Wrapped Bitcoin would provide users with a "wide variety of new decentralized use cases including on decentralized exchanges (DEXs), as collateral for stablecoins or lending, for payments and flexible smart contracts within the Ethereum ecosystem."
The company website further said, "Do more with your bitcoin" advertises the new ERC20 ethereum based bitcoin as a fully transparent, 100% verifiable, community led project that is backed one –to-one by a regular Bitcoin. It stated "The fundamental design of WBTC and the continuing commitment of all member to openness will form the essential building blocks for a transparent process framework and governance structure … WBTC will remain a firmly community-led initiative."
WBTC basically is an ERC-20 token that is designed and used exclusively on the Ethereum platform that enables to restructure the creation of new tokens. ERC-20 tokens would provide a template gist thereby enabling the developers to develop a new token thus helping the developers not to code a new crypto from scratch. According to the project's website, WBTC is focused to bring "greater liquidity to the ethereum ecosystem including decentralized exchanges and financial applications."
Further, Wrapped Bitcoin would supposedly let the development of new applications and deploy cases pertaining to Bitcoin that prevail on the Ethereum network. As per the statement of WBTC network through the press release, it stated: "By bringing Bitcoin's liquidity to Ethereum, WBTC also makes it possible for traders to use Bitcoin value for token trades on decentralized exchanges."
The press release also states that the audit procedures pertaining to WBTC smart contracts are conducted by third-party firms. The proof of reserves reflecting a perfect ratio of 1:1 of minted WBTC to BTC can also be seen on-chain. Presently, WBTC can be purchased on Kyber, IDEX, and AirSwap.