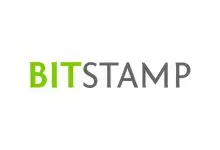 The cryptocurrency exchange Bitstamp has appointed Hunter Merghart, the ex-head of operation of Coinbase for its US office. He is also a wall street expert.
Merghart left his Coinbase job in October last year and has joined his new office yesterday. He is expected to lead the New York office of Bitstamp. In his new office, he will have a focus on new customers as well as the existing clients and institutional clients in particular. Merghart has a plethora of experience in traditional financial field and cryptocurrency market as well.
Currently, Bitstamp is opening its new department in NYC, and Merghart will be leading it. In Coinbase, he had helped in building up the counter trade of the exchange which includes business development and sales.
On the appointment of Merghart the CEO of Bitstamp, Nejc Kodrič has said they are excited to have him in their team when the company is doing strategic development. He even feels Hunter is the perfect person to lead Bitstamp's US operations.
Last month, Bitstamp has received Bitlisence to operate in the US. It is the 19th exchange to obtain the license to operate in New York City.
On his appointment in Bitstamp, Merghart has told it is an excellent chance to work with the European exchange and help them to grow in the US as he has experience in both virtual and conventional business.
The CEO of the exchange has also said that Bitlicense was necessary for the company as they are planning for their US expansion and to serve the institutional customers.
Following its US expansion, the firm has undergone some technical upgradation as well to serve its institutional customers. The leading IT provider for the financial market Cinnober has given them a matching engine and surveillance platform. The CEO has also said that the firm has faith in the future and is dedicated to emerging best practices for its customers.
Recently, Bitstamp has renovated its website in a vision to provide a more user-friendly platform for the users. The exchange has about 22 million visitors from the US alone.
Merghart left his previous job with Coinbase out of frustration as they had less clarity about the roadmap and reserves to build the institutional business for which he was appointed there. Before Coinbase, Merghart has worked with Barclays, RBS capital markets and Credit Suisse.