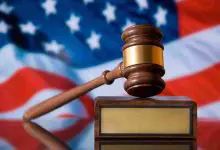 Colorado, a western U.S. state, has introduced legislation by filing a new bill to exempt cryptocurrencies or digital assets from some securities laws. The senators Stephen Fenberg (Democrat) and Jack Tate (Republican) jointly filed a bill dubbed the "Colorado Digital Token Act" aiming to provide extra freedoms for cryptocurrencies and traders. They proposed they should be exempted from securities laws if they aren't marketed for "speculative or investment" purposes. By putting forward, such bill lawmakers are hopeful for the enlightened attitude towards blockchain as well as cryptocurrencies.
This step could remove uncertain regulations which hold back the firms aiming to raise fund using crypto assets. The summary of the proposal states that "The bill provides limited exemptions from the securities registration and securities broker-dealer and salesperson licensing requirements for persons dealing in digital tokens." It continues "'Digital token' is defined as a digital unit with specified characteristics, secured through a decentralized ledger or database, exchangeable for goods or services, and capable of being traded or transferred between persons without an intermediary or custodian of value."
Colorado Digital Token Act will allow the businesses are running on a crypto economic model to obtain capital growth. It will help businesses expand thereby creating employment, helping local companies to grow & make Colorado a hub for companies. Digital tokens for the consumptive purpose can be referred, "to provide or receive goods, services, or content, including access to goods, services, or content."
The consumptive purpose for any cryptocurrency must be available within 180 days of its sale or transfer, to qualify for the exemption. "The initial buyer provides a knowing and clear acknowledgment that the initial buyer is purchasing the digital token with the primary intent to use the digital token for a consumptive purpose and not for a speculative or investment purpose," is specified in the bill. Furthermore, the bill adds that an issuer must file a notice of intent to state's securities commissioner to secure an exemption.
The further quoted, "Colorado has become a hub for companies and entrepreneurs that seek to utilize cryptoeconomic systems to power blockchain technology-based business models."
Two members of the U.S. House of Representatives last month filed a proposal dubbed as "Token Taxonomy Act," to seek an exemption for cryptocurrencies being defined as securities.