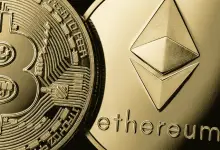 The original version of Ethereum network — Ethereum Classic came under attack. Last Night, the official Ethereum Classic (ETC) team tweeted that due to ongoing chain reorganization and double spend attacks, therefore, crypto exchanges, ETC mining pools require 400 confirmations for withdrawals as well as deposits. The same news revealed by a blog was published on 5th Jan by American crypto exchange Coinbase. It also quoted that it has detected 11 more reorganization episodes that included double spends costing 88,500 ETC. Thus, the – price of ETC has dropped losing 10% of its value in the last 24 hours and crypto-oriented services stopped.
It is reported that an unknown perpetrator rolled back and altered transactions on the network. Exchanges like Bitfly, Coinbase, Poloniex, and Kraken have confirmed the attack. In response to which many exchanges halted transactions of the crypto asset until the attacks subside. On the other hand, some of them required longer confirmation to avoid being gamed while processing the transactions. These big attacks are performed particularly against crypto exchanges.
What is Chain Reorganizations or Double-Spends Attack?
At attack occurs when a miner can amass 50% of hash power to outvote honest miners. Or in other words, a chain reorganization is a situation when a client discovers a longer chain out of most blockchain designs, which overlook its previously processed blocks. "The longest chain wins" is one of the rules of decentralized networks, where 'Longest Chain' can be referred to several metrics which includes complication. Most of the miners use to mine Longest Chain version. If a miner has sufficient has power, he can rewrite the blockchain as per his requirement. To make these transactions never happen, he can pay goods, services, or even other cryptocurrencies to rewrite the history of the blockchain.
According to ETCSTATS.net, ETC had just 8.8 terrahash as compared to Bitcoin which had over 39 million terrashash at time of writing. This data shows the hash power required to effect a chain reorganization or a double spend attack. And therefore, it is significant that creating a reorganization on the Ethereum Classic network is less expensive than other networks.
ETC which is currently ranked 18th by the market cap is down by 7.77% in the past 24 hrs. Its market cap of $531.42M dropped to $150.01M over the past 24 hours.