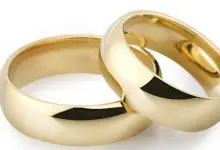 Nevada a US state is the foundering state of the country to stock marriage certificates on Ethereum Blockchain.
Back in April 2018, the Washoe County, of northern Nevada announced that they are partnering with Ethereum company Titan Seal to issue digital certificates. Previously it used to take seven to ten business days for getting a marriage certificate to deliver. But with this technological advancement, one can get the certificate delivered within minutes in PDF format.
This patent-pending technology is for someone who wants a registered copy of marriage. In the pilot phase of the project, they are delivering the digital marriage certificates, to those who are comfortable handling electronic documents. And also, to those who are interested in it.
The digital marriage certificate is just another form of a marriage license. But the marriage license has to be collected in person from the office and is not available online. Between April to December 2018, the county officials have helped around 950 people with a digital marriage certificate. The county is now planning to use the blockchain technology in digital record recovery in case of disaster.
The electronic marriage certificate will stay on the Blockchain of Ethereum as long as the internet is around. The company is issuing it as a simple PDF file, so it remains valid until and unless it gets altered. The technology has brought a renaissance to the financial sector and is one of the secure methods of storing information on the internet. It is much safer than the traditional method of paper certification.
Elko County which is near to Washoe has started their trail on storing birth certificates on the blockchain. Titan Seal, the innovators of digital marriage certificates, are looking forward to their future project to store driving license on the Blockchain. But they are facing resistance from the residents of Washoe. To them, the technology is not clear, and they are trying to print the digital version and using it as a paper certificate.
Whereas New South Wales of Australia have successfully delivered driving license through digital ledger technology to almost 1400 residents in 2018.
With the advancement of Blockchain technology, the era of standing in line to get the government paperwork done is almost coming to an end. Currently, many states of US are considering the blockchain technology or redesigning the laws for the technology to grow.