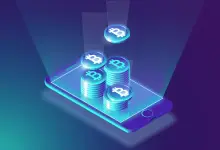 Not depending on the unstable, volatile and dynamic crypto market nature, the number of crypto wallet users is increasing consistently over the years. Even during the most bearish phase of the market also, the chart of crypto wallet users was positive. Statista has recently issued on a study where all the related data on the crypto wallet use is mentioned in details.
As per the quarterly figures (for three-years) mentioned in the report, the global blockchain wallet use has increased. The number of users has increased from below 6.7 million in the first quarter of 2016 to more than 34.6 million in the first quarter of 2019. This growth is due to a constant increase in users over every quarter.
A total number of users of blockchain wallet was 36,616,530 on April 30. If we consider the year of 2012, the total number of the user were hardly 5,800. This difference in the total number of users will clearly show a picture where one can see nothing but growth.
During the whole period of blockchain wallet use, the graph of wallet users saw two obvious positive points. The first one was between November 2017 and January 2018; during this period, the number of wallet users increased by 2.5 million. The second began in April 2019 where the number of new wallet users was over 2 million.
Anybody who has to enter the crypto space has to make use of the blockchain/crypto wallet. Setting up a cryptocurrency wallet is the prime step. A crypto wallet will allow users to purchase, hold, spend and sell crypto coins. Market players have developed their respective crypto wallets, and hence users have many options to choose from.
Ledger and Trezor crypto along with desktop wallets like Jaxx or Exodus offer great wallet services with speedier procedures. There are other online wallets too, such as Coinpayments. Even blockchain.com has its own wallet. Most of the crypto wallets support multi-currencies, which means, trading in different cryptos and spending different cryptos is possible through one wallet itself.