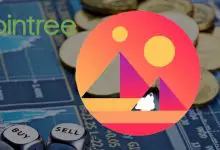 Decentraland (MANA), a virtual reality platform that is powered by Ethereum, is now listed on the trading platform Cointree. The users can now buy, sell, and trade Decentraland (MANA) on Cointree.
To buy MANA, one needs a free Cointree account. There is a quick Signup process accounted on the official Cointree website. Cointree allows its users to deposit money directly into their accounts. To make a transaction, there are multiple ways like Electronic Fund Transfer, Cryptocurrency trading, etc.
After creating the account, the user has to log in and verify their identity to go further on the next step to buy, sell, or trade Decentraland. If the user wants to deposit cryptocurrency, one has to go to their accounts, create a MANA wallet.
Later, on completing the buying process, the Decentraland coins will be immediately added to the user's Cointree wallet. As per the security policy and customer convenience offered by Cointree, a secure Decentraland (MANA) wallet will be hosted by Cointree to make sure the funds are secure. To get access to a personal MANA wallet, the user will have to register with Cointree.
The users of Decentraland can purchase a plot of land which can be further navigated, build upon, and monetized. There are primarily two tokens by Decentraland: MANA and LAND. MANA is an ERC20 token that is burned to obtain non-replaceable ERC721 LAND tokens. Decentraland is a virtual world owned by its users to build, explore, and earn from their own creations.
The Decentraland World is built around MANA, which is a blockchain-based token used for trading goods and services. The marketplace at Decentraland is fully decentralized and is an open market where you can discover, buy, sell, and manage parcels from LAND.
Cointree is a digital currency exchange platform that came into existence in the year 2013 in Melbourne. The exchange platform aims to make the digital world more accessible and easily understandable to a common man. Currently, Cointree is a family of 60,000+ members with $100 million successful transactions and are aiming to move forward with easy, fast, and safe service.