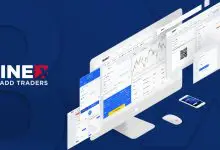 Of late, the Cryptocurrency world has shown promising growth. Yet, it remains to be accepted by the mainstream population due to lack of transparency, inconsistent regulation, technical issues, lack of liquidity, large price discrepancies between exchanges, and the absence of exchange interconnectivity.
Ibinex is an 'Exchange-to-Exchange Ecosystem' which pledges to eliminate the crypto world's biggest challenges through its innovative techniques.
Ibinex's white-label platform allows anyone to create their own customized cryptocurrency exchange. This saves people from the high expenditure that they must incur otherwise. Ibinex hopes to bridge the gap between traditional exchanges and cryptocurrency traders by channeling different exchanges into one unified backend infrastructure.
Additionally, Ibinex assures to provide fully automated live and demo account opening through optimized and responsive online application forms, and its automated KYC/AML process permits quick customer onboarding.
Another feature which gives Ibinex an upper hand over its competitors is its proficiency in retail trading. Ibinex renders 24/7 customer service and technical support to its clients. It also helps clients expand their business by sharing its experience, knowledge and the trending best practices.
Cryptocurrency exchanges have been subject to security breaches, the latest being the Japanese Cryptocurrency Exchange Zain. Over 70% of exchanges secure their systems through external security providers, including external code reviewers, multi-signature wallet service providers, and two-factor authentication (2FA) service provider.
Ibinex, however, maintains a full-proof 24/7 security system. Cybersecurity experts maintain the platform in a private cloud and crypto-based funds are stored in shielded, impregnable cold wallets, safely out of reach of unauthorized individuals.
Most exchanges offer limited consumer protection opportunities. Ibinex aims to provide the necessary framework for any jurisdiction in which its clients operate. Ibinex plans to meet regulatory guidelines and obtain licensing in the following jurisdictions: select U.S. States (MSB license), EU (Estonian Virtual Exchange and E-Wallet Licenses), and Asia.
Another daunting challenge in the crypto space is coin listing which incurs millions of dollars per exchange. Ibinex's affordable listing solution allows clients to add any coin they choose via their own exchange at zero fiat cost. This makes clients' coins accessible to the whole trading network and spares them of the inflated costs that they are compelled to incur.
Ibinex's decentralized-centralized network, allows white-label clients to focus on the sales and marketing of their business/businesses while all other aspects of crypto trading are handled by the Ibinex team.
Equipped with such path-breaking innovations, Ibinex would definitely spearhead the cryptocurrency exchange market soon.