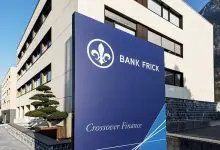 Bank Frick, which is based out of Liechtenstein, is introducing an institutional cryptocurrency trading platform subsidiary known as DLT Markets.
Bank Frick was founded in 1998 by Kuno Frick Sr. It is a family-run Liechtenstein bank with headquarters in Balzers. Kuno Frick Family Foundation possesses the maximum shares of the bank. Minority shareholder Net 1 UEPS Technologies, Inc. (Net1), own 35 percent of Bank Frick's share capital. Net 1 is a financial technology company listed on the Nasdaq stock exchange in New York.
As per a report published in early 2018, the bank had declared a net profit of 6.3 million Swiss francs (about $6.3 million) in 2017, which is a twofold profit of 3.2 million francs (about $3.2 million) that was registered in the previous year.
The report further revealed that the bank has managed to get 3.81 billion francs (about $3.8 billion) in client funds during the publication period.
The bank made the announcement declaring the news and as per the announcement, DLT Markets would provide institutional investors "with fully regulated and secure multi-exchange access to the digital token asset class."
In order to fulfil these criteria's, DLT Markets is creating a distinct, globally positioned platform that would merge the regulatory security of the traditional securities business with the advantages being offered by the new digital token asset class.
Roger Wurzel, who worked in the business development department of Bank Frick, has been appointed as the CEO of the recent subsidiary. He also possess a good knowledge of cryptocurrency and related trading operations. He has worked for more than 20 years in Deutsche Bank AG in equities and derivatives trading.
The current business development at DLT Markets will be handled by the Markus Besler. Markus was the bank's former blockchain project developer and co-founder of cloud-based accounting company, Styxchange.
Roger stated "We are creating a unique market offering for institutional investors in the area of the new digital token asset class. With our fully regulated platform, we are driving professionalism with regard to the trading of digital tokens and cryptocurrencies."
Recently, Bank Frick had also revealed the formation of Distributed Ventures AG, which is a subsidiary, with a motive to promote and finance fintech and blockchain start-ups.
Bank Frick has shown its interest in the development of a future-oriented financial ecosystem that merges regulatory security with the benefits of blockchain banking by the introduction of DLT Markets.
Edi Wögerer, CEO of Bank Frick has added an explanation that "In establishing The DLT Markets AG, we are significantly building on our leading position in the area of regulated blockchain banking. With our spin-off, we are offering institutional clients a unique combination of a fintech company and a bank regulated by the EU. The trading and safekeeping of digital assets thus go hand in hand – just like they do in the traditional securities business."
Bank Frick also offers "direct investment" in and cold storage of five primary cryptocurrencies.