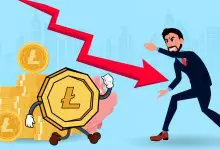 Litecoin has had a slow start to the new year, but it seems like it has moved on quite well from there. Till February month, the currency shows trading in an upper range, raising the hopes of the investor community. LTC price was seen moving in the range between $50 – $84 over the time period, indicating that the price is waiting to strike the right note even under current ongoing crypto market volatility.
Litecoin Price Analysis
The price of Litecoin started on a high note on February 13 at $83.78. The ongoing bear pressure managed to push down the price slightly to $68.06 on February 20, showing a downward momentum of 18.54%. This did not deter LTC price from again making a bullish entry on February 23 when it showed a good upward rally of 16.82% at $79.24.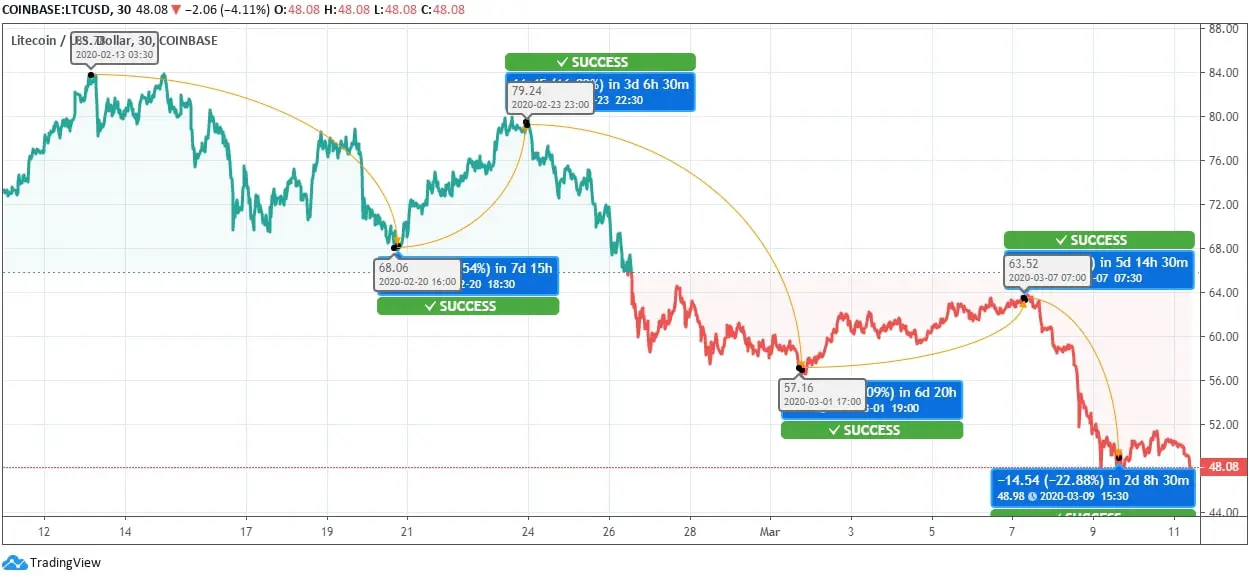 After reaching a high of $79.24, Litecoin started to show downward correction and went below the baseline on March 01 to $57.16 by a huge decline of 28.09%. Still, the currency managed to recover and touched $63.52 on March 07 by 10.81% hike. Then, the bears got stronger, and again the price of LTC went down to $48.98 by a huge fall of 22.88%. Today, the price has again fallen slightly to the tune of 1.84% at $48.08.
Litecoin price seems to be on the road to recovery, but the continual bear pressure is taking more time than anticipated. Still, analysts are confident in the ability of the coin to deliver stable returns by looking at its past historic price trends and expect the currency to stabilize during the year.