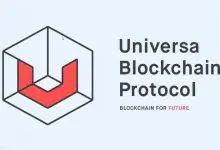 Khanty-Mansi Autonomous Okrug- Yurga a federal subject of Russia and Universa Blockchain has signed a deal in order to release a new tourism platform powered by blockchain technology.
Tass one of the major state acquired media outlet revealed the development news on June 7th, 2019.
Universa Blockchain is a blockchain protocol for apps and business. It is a blockchain startup firm.  The newly designed blockchain protocol will enable to monitor investments and spending of public and will also create the automatic report in order to guarantee transparency, as per the report.
According to report, at the St. Petersburg International Economic Forum, held earlier this week, Roman Genkel the general director inked an agreement on white paper along with the CEO of Universa, Alexander Borodich, aims at launching a tourism platform powered by blockchain.
By using the blockchain platform of the firm, the cash will be identified using a distributed ledger technology, further ensures the government funds are not misused. This initiative tends to attract more investors across the region.
The blockchain platform designed for the tourism industry will support numerous languages, and the main objective of the tourism platform is to allow all tourists to connect with each other within the tourism ecosystem.  It will also connect different players, including transportation firms, suppliers, investors, tourists, accommodation and catering companies, small and medium enterprises within one tourism ecosystem.
The announcement read:
The platform is aimed at designing and promoting tourist routes, hospitality, and tourism facility in the region, monitoring the activities of tourist companies and accumulating a 'pool of data' that will help identify problem spots and ways to expand tourist flows.
Russia, Blockchain, and Partnership:
Russia is experiencing with blockchain technology, and several companies have developed blockchain powered platforms in partnership with other firms.  Dixy – the third largest food network of Russia has partnered with another Russian based startup firm Factorin Which is also a blockchain firm to implement blockchain based solutions within its corporate finance system. Dixy with the use of Ethereum powered platform allows its suppliers to accept payments fast, quick and within a single business working day. Usually, it takes two weeks for Dixy suppliers to receive payments.
Recently another bank, Raiffeisen Bank, designed a blockchain based platform to make settlements automatic with the customers and suppliers in Russia, as reported on May 31 of this year.
The largest palladium producer of the world, Nornickel of Russia has partnered with the leading technology firm IBM and also with the Moscow Institute of Physics and Technology (MIPT) to create a Competence Center. The aim of building a Competence Center is to organize an educational based training program over the blockchain technology.
A crypto source reported that Russia's Tourism head's Federal Agency, Oleg Safonov outlined in November 2017 that the emerging technology blockchain had the power to change the tourism industry of the nation.
On the other side, one of the largest banks of Russia, Sberbank has stopped working on its crypto-based project and has withdrawn all its activities relating to development and halted all its crypto project plans citing the reason as Central Bank's negative approach.