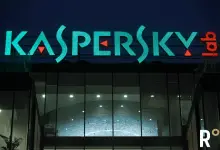 As per Russian based cyber security firm Kaspersky's report, approximately 13 million crypto jacking cases have occurred in the year 2018. The released information by this organization has shown a growth the number of cases upto 400% in just a single year.
Further, crypto crime is one of the most popular problem in the current scenario. As the digital currencies is becoming more and more popular in a fast pace when compared to the past year, the fraudulent activities are also rising enormously in the same proportion.
As per the Russian cybersecurity and anti-virus firm Kaspersky Lab which is based in Moscow, this year have witnessed various cyber crimes specifically in the cryptocurrency market. The company further suggested that cryptojacking have reached a gigantic 13 million in 2018, which has gone up by 400% when compared to the previous year's total of 3.5 million cases.
Cryptojacking is a specific term which is being used to explain fraudulent activity with respect to the cryptocurrency world. Cryptojacking activity is performed by cryptojackers where they gain the control of the computers of crypto users illegally and reroute the funds to their own pockets. Such activity has seen a rise of almost four times in the previous year in the Middle East and Africa which is hampering the smooth functioning of the various organizations.
Use of Malware
Cryptojackers are using malware words to gain unauthorized access in other computers to ful-fill their wallet needs. Monero (XMR) is one of the major digital currencies that is presently being focussed and targeted by crypto-criminals.
Generally, the Malware process is executed silently so that the user do not get any hint about its occurrence for sometime and in the same time such words make the system slow or even damage the computer through overloading the processor.
Since the cryptocurrency value had seen multi-fold growth in prices, hence the crimes related to such field also saw a growth in the colossal way. The cryptocurrency market has attracted many cryptojacking and crypto related crimes in the recent year due to the high value and growing popularity of cryptocurrencies.
Further, 13 million cryptojacking cases has been observed in the year 2018 alone which is just too high and hence calling for some necessary action by the regulatory bodies to counter and monitor such issues appropriately.