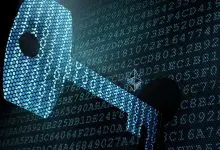 On the times of uncertainties and security over cryptocurrencies, there are some happenings in the crypto market which aims towards the stability. After many stories of anonymous investment and cryptocurrency being the source of money laundering, the Grin developer Ignotus Peverell is all set to receive funding as financial assistance to work on the privacy-focused digital currency. If this happens, he will be the third full-time developer working on the project. It should be noted that Grin is a revolutionary idea in the crypto field which operates in a very different way than the conventional privacy-focused digital currencies.
Grin is moving ahead expanding in the market with a new developer that will be working full time to develop the project. In a meeting which was held on Tuesday, developers voted to approve the financial support to Peverell's work and pay $10,000 per month.
Grin recently started operation as a blockchain and cryptocurrency. It has an aim to introduce the MimbleWimble protocol in the market through its currency. The motive behind the whole idea is making the transaction details unclear or untraceable. It should be noted that the MimbleWimble protocol is named after J.K. Rowling's Harry Poter books and it makes reference to a tongue-tying curse. And the name of "Ignotus Peverell" is a pseudonym that one of the characters of the series.
It should be reported that Peverell is one of the founders of Grin. He stared the first implementations of the Mimblewimble protocol on GitHub in 2016.
During the last governance meeting, the Grin team had confirmed the information about the contract and payment of the security auditing firm Coinspect. The Grin community also had decided to employ Coinspect over other auditors to review Grin's cryptographic consensus-critical code with the help of a third-party player. The funds managed by the Grin General could raise 17.28 BTC.
As per CoinMarketCap, Grin is a major digital asset in the crypt market. It stands at the 222nd position. The market capitalization of Grin stands at $13.38 million, and each coin can be purchased for $2.68.
The MimbleWimble protocol is a unique protocol which allows erasing past transaction records in the network. This single feature would let the blockchain to become scalable without collapsing with its own weight. Along with this, the distribution of the currency has been made with a view to exclude "gratis." Further, it depends more on donations to keep the project working.