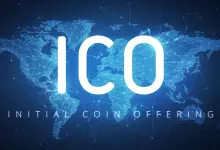 The cryptocurrency exchange, BitMEX, recently conducted a study and published the findings in its blog 'The BitMEX Blog.' The study revealed that around $24 billion was collected by issuing token via several initial coin offering's (ICO). The report also states the companies involved in such ICO's collected a massive amount of money without being very accountable or transparent about the whole process.
The research was around those companies that had allocated the tokens within themselves, how these companies gathered funds, how were the funds allocated, and what they ended up doing with such funds. It also stated that the value of these token to have reduced by over 54 percent from their initial figures.
Further, such research was conducted by BitMEX in alliance with the analytics firm TokenAnalyst. The study utilized the machine learning techniques to conduct their analysis. The results were based on the study of smart contract data and transaction pattern on the Ethereum blockchain.
As per the research report, the consolidated token value of all the analyzed projects (which was allocated to their own teams) has reduced from the initial $24.2 billion to around $5 billion as of date. BitMEX believes the bear market of 2018 to be one of the major reason for this fall in value. It also stated that the other reason for this fall is the transfer of $1.5 billion worth of tokens to external addresses. The report quoted "Based on current illiquid spot prices, the ICO teams still appear to own around US$5 billion of their own tokens, money they essentially got from nothing, depending on ones view. At the same time, the teams may have realized gains of US$1.5 billion by selling tokens, based on coins leaving team address clusters."
Further, the report also declared that the all-time high value of all the above stated tokens put together had reached a whopping $80 billion, post considering the all-time high price of each coin.
The study conducted by BitMEX and TokenAnalysts concluded on the deficiency of clarity and the standards which the ICO markets are currently suffering from, particularly with respect to issuing tokens within the teams. BitMEX also stated that the situation could further become more difficult due to the capability of the ICO teams to Mint, Burn, purchase, and sell their own tokens.
Earlier in November, BitMEX had revealed that at least 12 companies those have issued ICO's are yet to start any project. Each of these companies has raised a minimum of $50 million through the process of token sale. BitMEX's CEO Arthur Hayes then stated "These deals have massive valuations, and many of the most venerated token funds took down large chunks. It is unclear when, if ever, these deals will ever list on the secondary market. Given the large amount of token supply out there, who will buy this s**t?"