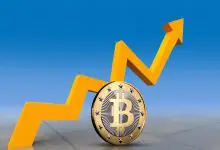 In spite of passing through a bad phase in recent times, experts are predicting Bitcoin will reach $50,000 by the end of 2018. Bitcoin price has experienced a roller coaster ride throughout the year. If the price has to go up, then the following things should happen, according to experts.
— The value of the coin should go beyond 8500 USD.
— It should remain consistently above 5000 USD to 5500 USD support. If the support fails, then the coin may suffer significant damage.
Most of the cryptocurrencies are experiencing their value lower than before. According to the portfolio manager of Bitcoin, the present market instability is completely normal in the cryptocurrency space. He is not at all worried about the current market fluctuation, as it is a common phenomenon to fluctuate 70-80%.
He is much optimistic about the future of the coin. He cited the example of Microsoft and Apple. They also faced volatility initially but later stabled themselves as a stable company.
The investors are, however, worried about the volatility in the market. But he confirms that the long-term investors should not have apprehension about the fluctuation. These currencies will be here for a longer, and the investors can hold them for a long time. He even added that the price of the coin would go up to 50,000 dollars by the culmination of this year.
Only time can tell whether the manager is correct or not. But the truth is that the investors are in apprehension to put money into Bitcoin. If the investors are sure about the uptrend of the market, then they can invest in the coin.
But the truth is, the current market fluctuation is keeping the investors away from it. Many investors who are holding the coins are still possessing them until the correct time comes to sell them. Then again the crypto followers and startups are optimistic that the uptrend in the market is sure to go back and investors will definitely make it big in the near future.
Once the regulatory hurdles are over it is sure that digital currency will get momentum again. But if you take a critical investigation into the positive price prediction, you will realize they have some grounds. If the rate of Bitcoin was appreciated multiple times in 2017, then the in the current year it has doubled its number. This higher adoption rate justifies the expected price prediction.